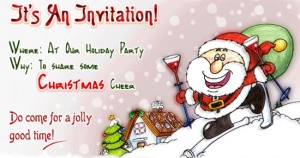 Join us at the Sixth Annual Austin Community "Green" Holiday Party
Thursday, December 19th, 2013  6pm-10pm
Hosted by Barr Mansion
10463 Sprinkle Rd., Austin, TX 78754 (www.barrmansion.com)
"Celebrating the Bounty of Winter" Menu with music by Cienfuegos
Co-Hosted by:  Texas Green Network, Austin Eco Network, Public Citizen, Design Build Live, USGBC-Central Texas Chapter, Austin Zero Waste Alliance, Austin Clean Energy Incubator and CleanTX
$25 Advance Tickets — Register HERE
(Tickets include live music, all food and beverages)
Join us at the beautiful Barr Mansion, the nation's first organic certified events facility, for an evening of music, food, drink and mingling with some of Austin's finest environmental thought leaders.  For six years running, Austin environmentalists have come together for holiday cheer at our Austin Green Holiday Party, a great chance for "cross-pollination" among local environmental orgs.
Music by Cienfuegos.  Cienfuegos (http://www.musicacienfuegos.com) performs a diverse array of Latin genres with a focus on traditional Cuban styles such as Son, Bolero, Guajira, and Cha-Cha.  Their sets will include original compositions and traditional Latin standards.
Hosted and Sponsored by Barr Mansion , w/dinner featuring a variety of Barr Mansion organic delights.  Other food sponsors include Live Oak Brewing Company, Maine Root Sodas and Theo Chocolate
The Dinner Menu "Celebrating the Bounty of Texas Winter Produce"
Barr Mansion & Artisan Ballroom Showcases the Extravagance of Organic Produce from Johnson's Backyard Garden and Barr Mansion's Gardens:
Brick Oven Artisan Sour Dough Bread with Texas Hill Country Olive Oil
Arugula, Lettuce, Beet, and Radish Salad with a Creamy Sorrel Dressing
Broccoli Rabe, Collard Greens, Mustard Greens, Chard, Carrots and Peas with a Warm Roasted Fennel Vinaigrette
Brick Oven Roasted Veggies – Turnips, Cabbage, Winter Squash and Cauliflower
Chimichurri Roasted Potatoes and Rutabaga
House Made Sausages:
Chicken and Spinach
Asian Pork and Kohlrabi
Texas Pecan Pie
We look forward to seeing you for another great evening of dancing, food, drink and socializing to kick off our 2014 efforts.
About Our Co-Hosts –
 
Texas Green Network:
www.texasgreennetwork.org
The Texas Green Network is the first Green Business Chamber of Commerce in Texas, a unique hybrid that combines an environmental organization and a modern Chamber of Commerce.  Founded in January, 2008, TGN provides a voice for small business environmental advocacy and a connecting point for a wide variety of businesses, environmental organizations, government programs and individuals.  We are known for our fun and engaging events, including Austin Earth Day Festival.
 
Austin EcoNetwork:http://www.austineconetwork.com/Helping Austinites lead the way as stewards of the planet's resources, creating healthy home and work environments and contributing to a thriving local economy.
 
Public Citizen:www.texasvox.org
By promoting cleaner energy, cleaner government, cleaner cars and cleaner air for all Texans, we hope to provide for a healthy place to live and prosper.  We are Public Citizen.
 
Design Build Live:www.designbuildlive.org
Design~Build~Live exists to share, practice, promote and nurture natural building and sustainable living. DBL was created by and for those who desire to live full, joyful lives that support the human spirit and honor the Earth and all her beings. We seek to design and build our homes, buildings, landscapes and entire lives thoughtfully, respectfully and beautifully. Among our offerings are monthly presentations, classes, hands-on workshops, and special educational events.
 
USGBC Central Texas Chapter:www.usgbc-centraltexas.org
The U.S. Green Building Council Central Texas – Balcones chapter (USGBC CT-B) is a 501(c)(3) nonprofit committed to accelerating the adoption of sustainable building and land development practices in Central and South Texas through education, advocacy and partnerships.  Founded in 2003, USGBC CT-B has over 500 members comprising building and associated industry professionals from Austin, San Antonio, Waco, the Rio Grande Valley and the surrounding 72 counties.  The Chapter's role is to advocate for the use of high performance and sustainable development practices to local, regional and state government, educational institutions, those involved in the residential and commercial construction, development and realty sectors, and others who might influence the implementation of these practices.  The Chapter hosts LEED Green Building Rating System workshops and study groups; holds educational sessions on sustainable technologies and applications, and offers networking events for the region's green-building professionals.
 
Austin Zero Waste Alliance:http://www.facebook.com/AustinZeroWasteThe Austin Zero Waste Alliance (AZWA) is a local chapter of the Central Texas Zero Waste Alliance (CTZWA). AZWA is committed to the realization of a sustainable Zero Waste economy (…or darn close) in Austin before 2040 by diverting at least 95% of waste from area landfills and incinerators through comprehensive recycling, reuse, composting, and other innovative diversion techniques. AZWA serves to promote Zero Waste in Austin by working with the general public, advocacy groups, elected officials, businesses, institutions, media, and any other relevant entities.
 
Austin Clean Technology Incubator:www.ati.utexas.eduThe Austin Technology Incubator harnesses business, government and academic resources to provide strategic counsel, operational guidance, and infrastructure support to its member companies to help them transition into successful, high growth technology businesses.Since its founding in 1989, ATI has worked with over 200 companies, helping them raise over $1 billion in investor capital.  Over the past five years, including the "Great Recession," ATI has worked with over 100 companies, helping them to raise over $250 million in investor capital. During that same 5-year period, ATI alumni companies realized approximately $400 million in exit value.  Roughly 75% of companies admitted into ATI receive external funding.ATI is committed to working with the best founding teams in Austin.  Out of an annual "pipeline" of 100-150 prospective companies, ATI typically admits only 5-10 into membership in the incubator.  Investors, executive talent, and mentors recognize this selectivity.ATI is a program of the IC² Institute of The University of Texas at Austin.  It has a dual mission:  promote economic development in Central Texas through entrepreneurial wealth and job creation, and provide a "teaching laboratory" in applied entrepreneurship for UT-Austin students.  ATI works closely with other commercially-focused and business-building programs at The University.
 
Clean TX Forum:www.CleanTx.orgCleanTX is the cluster development organization for clean technology in Central Texas. Headquartered in the capital city of Austin, CleanTX is uniquely positioned at the nexus of government, industry, academia, utility and community interests. Through our advancement of public-private partnerships, leadership on community education, and networking platform for key industry stakeholders, CleanTX supports our rapidly growing clean energy economy.Our mission is to connect the various facets of our clean energy ecosystem, and support the growth of our cleantech industry through information exchange, economic development, and international trade.