Wednesday, CPS Energy of San Antonio announced that they are writing off the nearly $400 million already spent to develop two new proposed South Texas Project nuclear reactor units.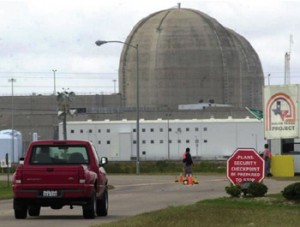 "The NRC can license these reactors, but they won't get built," said Karen Hadden of the Sustainable Energy and Economic Development (SEED) Coalition. "Renewable energy is cheaper these days and much safer. Nuclear power creates radioactive waste that remains deadly for hundreds of thousands of years."
"CPS' decision shows that proposed nuclear reactors are worthless. There's no market for their rate raising, high-cost, high-risk power," said Tom "Smitty" Smith of Public Citizen's Texas office.  "The proposed reactor price tag rose from $5.9 billion to $18.2 billion, even before a license was ever issued.  Delays, construction problems and lawsuits are the norm for nuclear reactors. They cost so much that even with all the federal subsidies, no bank will loan money to build them. CPS did the smart thing and wrote off this worthless investment"
You can read about this fiscal decision on their blog by clicking here. You can read the excerpt regarding the financial write-off from the post below:
In FY 2015-16, we also made the decision to financially write-off our investment in the proposed South Texas Project Units 3 & 4. The decision to write-off the investment should be seen solely as an "accounting decision." CPS Energy will retain a legal interest in the project, which aligns to our perspective that   nuclear is a significant part of our local and the broader national energy portfolio and will continue to be an important, carbon free and economic fuel type, as well as a good alternative to help counter volatile fuel prices.
We continue to argue that, for a variety of reasons – stated briefly above, nuclear energy should not be considered the future of the nation's broader energy portfolio. CPS's financial decision is one such indicator, in spite of the caveat in their statement.