As renewable energy is expanding throughout the world in response to declining, insecure and climate changing fuel sources, the issue of intermittency has prompted the development and deployment of energy storage.  Below are just a few examples: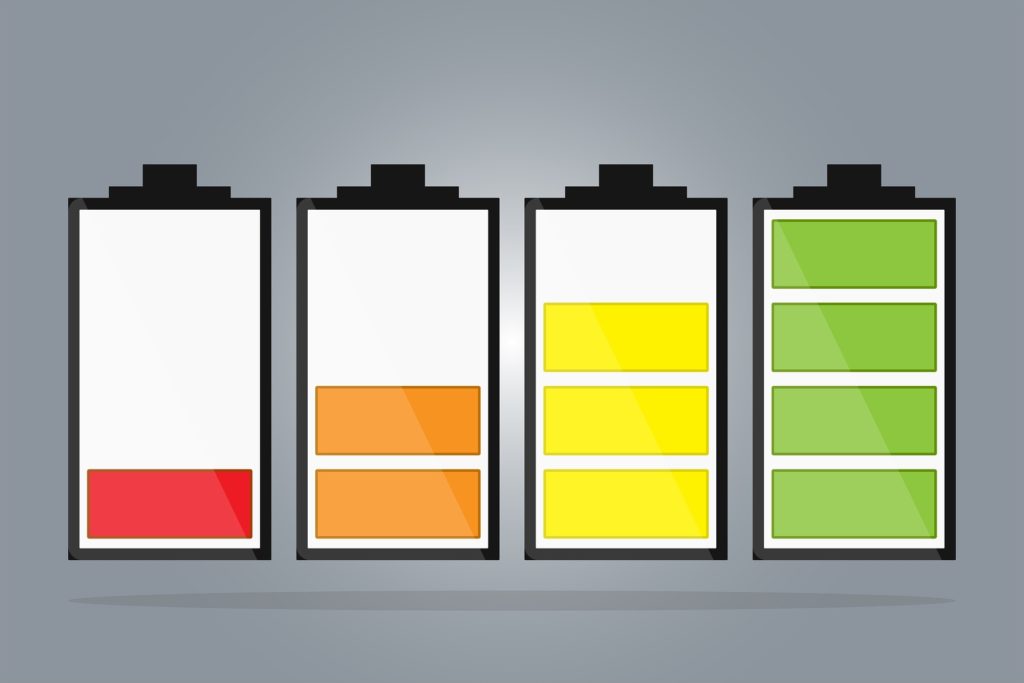 Australia
Less than a month after Tesla Inc. unveiled a new backup power system in South Australia, the world's largest lithium-ion battery has already been put to the test.
Reports today say that it appears to be far exceeding expectations. In the first three weeks alone, the Hornsdale Power Reserve smoothed out at least two major energy outages, responding even more quickly than the coal-fired backups that were in place to provide emergency power.
The area where the battery has been deployed in South Australia is in the grips of an energy crisis. In 2016, an outage left 1.7 million residents in the dark and storms and heat waves have caused additional outages.  With the price of electricity soaring in Australia, this test of an industrial battery backup is being closely watched.
In March, Elon Musk vowed on Twitter to deliver a battery system for South Australia's struggling grid. By early July, the state had signed a deal with California-based Tesla and the French-based energy company Neoen to produce the battery, and by Dec. 1, South Australia announced it had switched on the Hornsdale battery.
Fed by wind turbines at the nearby Hornsdale wind farm, the battery stores excess energy that is produced when the demand for electricity isn't peaking. It can power up to 30,000 homes, though only for short periods — meaning that the battery must still be supported by traditional power plants in the event of a long outage.
Nonetheless, the Hornsdale reserve has already shown that it can provide what's known as a "contingency or ancillary" service — keeping the grid stable in a crisis and easing what otherwise would be a significant power failure.
And, more important, the project is the biggest proof of concept yet that batteries such as Tesla's can help mitigate one of renewable energy's most persistent problems: how to use it when the sun isn't shining or the wind isn't blowing.
United Kingdom/Europe
In the UK, Pivot Power is not far behind, as they've just unveiled plans for an ambitious network of grid-connected energy storage and electric vehicle charging which could simultaneously balance supply and demand on the grid, and also provide electric vehicle rapid charging to hundreds of vehicles at once—without causing the kinds of surges in demand that naysayers were once so worried about.
Specifically, once built, the proposed battery network would be the world's largest of its kind—consisting of 45 sites (already identified) with 50MW of stationary battery storage at each location. Each spot would be co-located with electricity sub-stations in order to maximize grid-stabilization services, but also happen to be near major towns, cities or roads—potentially supporting up to 100 rapid 150KW chargers, and even 350KW chargers once cars are around that can charge that fast.
Pivot Power is pretty explicit about their intention—and that's to "accelerate the decline of petrol and diesel".
If nothing else, it's refreshing to hear clean technology advocates talking in such ambitious, absolute terms. Because there's no doubt that this is what needs to happen in order to achieve a low carbon transition.
And for those folks who fear a shift from petrol/diesel car dependency to electric car dependency, it's an encouraging sign that the Pivot Power network isn't just focused on private car ownership. Alongside public charging, the network is also looking at providing services for "electric bus depots and bases for large transport fleets."
The Middle East
There is increasing high-level interest in the potential for energy storage in the Middle East, with grid-connected systems forecast to reach 1.8GW in the region by 2025.
The region is at present a small market as far as energy storage and especially utility-scale advance battery energy storage is concerned. In fact, the majority of the Middle East's installed base comes from just one project, a 108MW sodium-sulfur battery energy storage project for Abu Dhabi Electricity and Water Authority supplied by Japanese company NGK. While energy storage is in its infancy in the region, it is unlikely to remain so long term.
The UAE, Saud Arabia and Qatar are among the region's countries that have enjoyed progress in solar PV in very recent times, with all of them adding significant utility-scale projects. Meanwhile Jordan, another of those countries to see large-scale PV rollout underway, signed a Memorandum of Understanding (MoU) for a 20MW battery-based energy storage system with AES Corporation in 2015.
Latin America
According to the World Economic Forum, energy storage in the form of large arrays of batteries is still in the early stages of deployment in Latin America. However, the role of electricity storage promises to become much more significant as the region diversifies its sources of power generation, and looks to batteries to help smooth out intermittent energy generation and mitigate the costs of peak demand.
Some policymakers and private companies in the region are already preparing for the rise of battery storage with test projects and new policies. In Mexico, General Electric has announced plans to develop five energy storage projects that will help integrate solar and wind projects into the grid. And in the Dominican Republic, two 10MW arrays of batteries, installed by AES Dominicana in August 2017, were credited with helping that country's grid remain operational when Hurricane Irma struck a few weeks later.
Energy storage will affect the entire electricity value chain across Latin America as it replaces peaking plans, alters future transmission and distribution (T&D) investments, reduces intermittency of renewables, restructures power markets and helps to digitize the electricity ecosystem.
Africa: A great opportunity for a continent of developing countries
Namibia, a nation that's considerably bigger than Texas but with only around 2.5 million people, installed almost 55 megawatts of generation from renewables and has projects under construction for another 121 megawatts, according to NamPower, the state-owned utility.  However, the total installed capacity combined with committed renewable generation is reaching a threshold, at least until their grid can catch up.
This illustrates how intermittent power generation penetration hits limits in these nations before bigger investments are required in the power distribution network.
Technically, Nambia can handle about 275 megawatts of renewables, which is about half of the midday load according to a 2017 study. The country relies on imports for about 60 percent of its electricity, mainly from South Africa's state-owned Eskom Holdings SOC Ltd., and even the import of baseload power does not guarantee grid reliability as some areas have daily power outages as a norm.
Africa presents huge opportunities for developers of renewable-energy plants, since wind and solar are quicker and sometimes cheaper to build than coal and natural gas plants. While renewable sources such as wind and solar can leapfrog traditional generation, they do not provide consistent 24-hour baseload electricity.
Namibia's biggest domestic source of power is the Ruacana hydropower plant near the border with Angola. However, it has its own intermittency limit as it depends on the seasonal run of the Kunene River.
Reaching a bottleneck hasn't deterred Namibia from adopting more renewables in the future as it aims to reduce power imports. The National Integrated Resource Plan includes an allocation for biomass power plants with capacity of as much as 200 megawatts.
Concentrated solar power is also called for in the plan. That technology concentrates the sun's energy on heating a liquid that drives power turbines. Because the liquid can retain heat for a time after the sun goes down, those systems also can be used to store energy and deliver power to the grid at predictable times.
If African nations begin to adopt storage into their power distribution network, it could go a long way to stabilizing their grids and potentially their countries.
The USA
Stories like these are happening all over the globe.  Right here at home, the Department of Energy recently awarded $20 million in funding for nine projects to advance early-stage solar power electronics technologies. The projects chosen were deemed critical to addressing solar photovoltaic reliability challenges, lowering the cost of installing and maintaining a photovoltaic solar energy system and achieving the DOE's goal of cutting in half the cost of electricity for a solar system by 2030.
Three million was awarded to engineering researchers at The University of Texas at Austin to overcome the same dilemma of overcoming the issues of intermittency with renewables.
Experts from UT's Cockrell School of Engineering have developed a way to integrate solar power generation and storage into one single system, effectively reducing the cost by 50 percent. The UT project will develop the next generation of utility-scale photovoltaic inverters, also referred to as modular, multifunction, multiport and medium-voltage utility-scale silicon carbide solar inverters.
Big Batteries Raise Texas-Sized Policy Questions at PUC
Utility-scale energy storage holds great promise both for energy conservation and grid reliability. But the quickly advancing technology also raises tough regulatory challenges, especially for complex power markets like that existing in Texas.
Look for a future guest blog post from Public Citizen's retired director, Tom "Smitty" Smith on the history of deregulation in Texas and what the impacts of that policy change are having on this new technology.