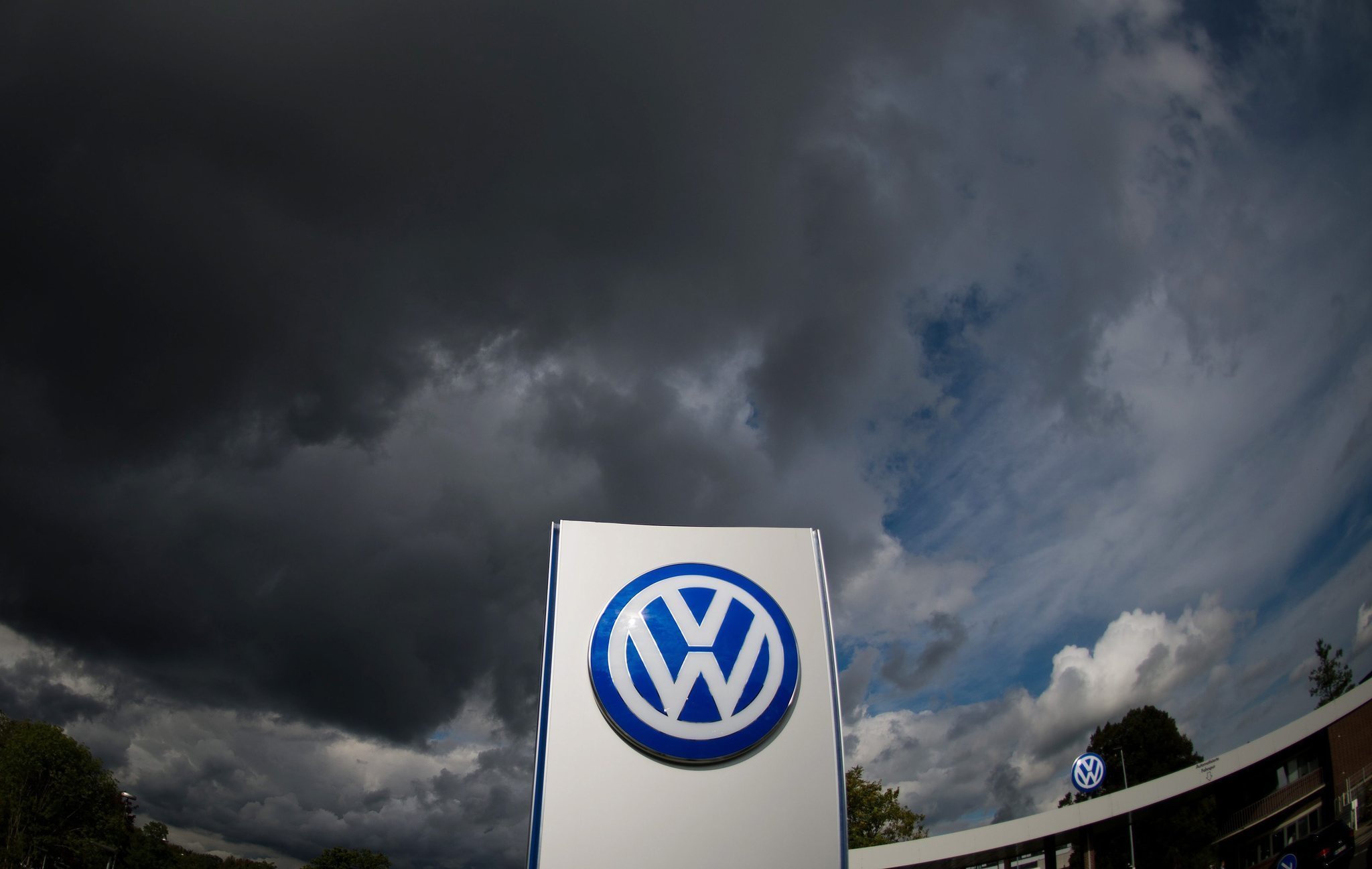 Volkswagen plant in Wolfsburg, Germany. (JULIAN STRATENSCHULTE / EPA)
Earlier this month, the Texas Commission on Environmental Policy (TCEQ) released it's long-awaited plan to spend Volkswagen settlement funds–$209 million in all for Texas. Our first impression was that the plan was a mixed bag: some good elements, but also some head scratchers.
A preference for electric vehicles.
On the good side of things, Texas' plan to spend VW funds charts a future for electric vehicles in Texas. The plan dedicates 15% of the funding–the maximum allowable amount–to the Zero Emissions Vehicle (ZEV) program, which will build electric vehicle (EV) charging stations around the state. Notably, while the plan does allow that ZEV funding could be used for hydrogen fueling projects, it includes the caveat that funding will only be given to hydrogen projects "where there will be a sustainable market for use of the hydrogen fuel." Houston, with it's robust petrochemical infrastructure that includes hydrogen pipelines, may be such a place.
The bulk of the ZEV funding, though, will go to electric vehicles charging stations. This means that Texas will spend $31 million on EV charging in the next few years, along with a 1-to-1 match of local funding for each project. You may also know that, due to a separate portion of its settlement agreement, Volkswagen has also started Electrify America, a company that will invest $2 billion in EV charging in the next ten years. (We have commented previously that allowing VW to start a for-profit company to install infrastructure for the benefit of its own products is hardly a punitive measure appropriate to the scale of its illegal acts, but for now we will just take note of the investment in EV charging that will ultimately benefit us all.)
The ZEV program in Texas will spend $31 million. The bulk of our VW funds, some $180 million, will go into a program that allocates funding to priority areas for a variety of clean transportation projects. The projects eligible for funding are: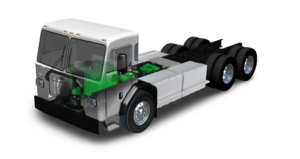 Class 4 – 7 Local Freight Trucks
Class 8 Local Freight Trucks and Port Drayage Trucks
Class 7 – 8 Refuse Vehicles
School Buses
Transit and Shuttle Buses
Electric Forklifts and Port Cargo Handling Equipment
Electric Airport Ground Support Equipment
Ocean-Going Vessel Shore Power
These categories create some very interesting possibilities. A few months ago we were critical of Houston's proposal to purchase more than 75 diesel refuse trucks. Perhaps incentives for electric refuse trucks will encourage the city to purchase those in the future. And shore-power for ocean-going vessels could mean cleaner air for residents of the Houston Ship Channel, or even a cleaner cruise ship terminal in Galveston.
Our research in communities over the years has shown, unsurprisingly, that school bus projects are always very popular with the public. And I know from my days monitoring air quality in the Houston area that clean freight and drayage trucks are sorely needed in ship channel communities. All told, the $180 million eligible for projects in the above eight categories will, if invested wisely in zero-emissions technologies, be very good for public health in Texas.
There are three project categories eligible for funding under the VW Settlement Agreement that Texas has decided not to include in its draft plan. These are:
Freight Switchers
Ferries and tugs
Diesel Emissions Reduction Act
We know from research by our friends at Environmental Defense Fund that freight switchers and ferries/tugs are among the most cost effective options available, measured by cost per tons of nitrogen oxides (NOx) reduced. TCEQ states that it left these projects out of the VW plan because they are already eligible under the TExas Emissions Reduction Plan (TERP), another state program for clean transportation projects. But in fact these projects are limited under TERP, with a stricter cost per ton of NOx cap than that for other projects. The rationale for this treatment in TERP is that these vehicles do not pay into the TERP fund as do passenger vehicles, trucks, buses, and other vehicles. The result is that freight switchers, ferries, and tugs are not eligible for VW funding and are disfavored under TERP. This is a shame, as these may be among the most cost effective projects.
Texas also left projects out of its plan that require a match with federal Diesel Emissions Reduction Act (DERA) funds. Texas says that it doesn't want to bear the cost of administering DERA funding and that's why those projects are left out of the VW draft plan. In fact Texas has declined DERA funds for the last few years, unrelated to the VW Settlement. We think that it is foolish to leave federal money on the table, but Texas does seem to have a habit of it (witness our disastrous decision to reject federal Affordable Care Act funding). We also don't agree with Texas excuse that it doesn't want to pay to administer DERA funds. Texas administers TERP, and now VW, at a cost of about 4% of the total funding available. Texas could administer DERA as well if it wanted Texans to have access to those clean transportation funds. Doing so would provide cleaner air to more Texans.
Austin is left out and Houston is left wanting.
When Texas allocated 81% of the VW funds to priority areas, it did so to within a hundredth of a percentage point, as follows: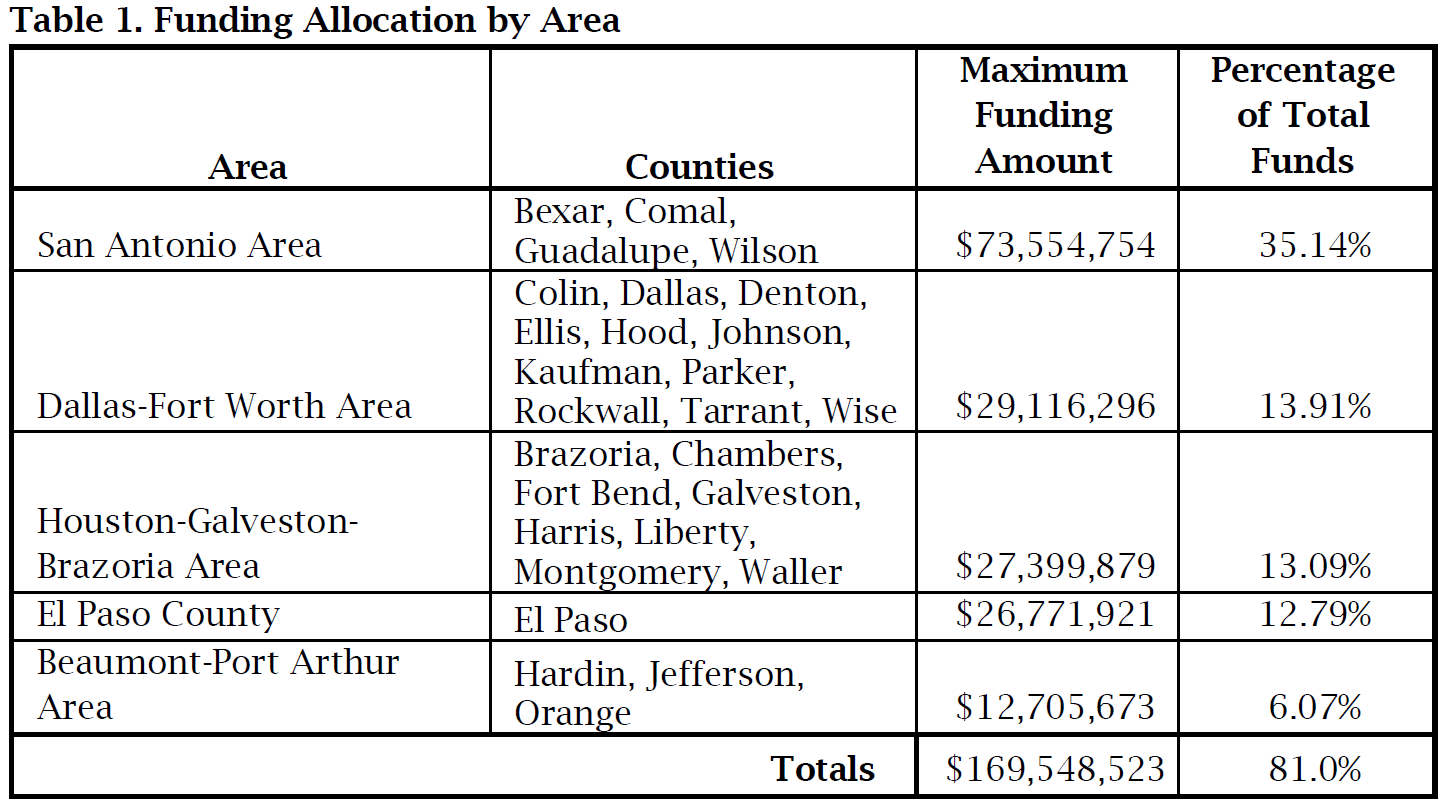 Those percentages, along with what we know about the timing of the plan's release, suggest that careful deliberation went into these allocations.
I don't want to pit one region of the state against another, but I can't help but wonder why San Antonio gets more funding than Dallas and Houston combined. Was Houston slighted because, in the words of Harris County Judge Ed Emmet, "They wrote us off as a lost cause."?
And why was Austin left entirely out of the plan? It is well known that Austinites purchased more VWs per capita than other areas of the state. Texas' VW plan takes great pains to define "impacted community" as one that has offending VWs AND doesn't meet ozone pollution standards, a definition that could be used to exclude Austin. Texas also points out that VWs could have moved around the state after purchase, though the state offers no evidence to indicate that there are fewer VWs in Austin today than past purchase records would suggest. Taken altogether, the state's justifications for which areas it included and excluded don't add up. Governor Greg Abbott's disdain for Austin is not a secret, and I wonder if this was another not political slight by him.
If the people of Austin have become players in a political chess match, then our children and elderly are the pawns that will pay first, and most dearly.
What you can do.
Between now and October 8, you can share your thoughts about Texas VW draft plan with the TCEQ. Send comments on the plan to VWsettle@tceq.texas.gov. You can also attend one of a series of meetings on the plan happening across the state (below). In the coming weeks, we will share more thoughts about what's in Texas' VW plan: the good, the bad, and the ugly.
Houston
September 10, 2018 2:30PM
Tracy Gee Community Center
3600 Westcenter Drive
Houston, TX 77042
Beaumont
September 11, 2018 2:00PM
South East Texas Regional Planning Commission
2210 Eastex Freeway
Beaumont, TX 77703
Arlington
September 14, 2018 2:00PM
North Central Texas Council of Governments
616 Six Flags Drive
Arlington, TX 76011
San Antonio 
September 17, 2018 2:00PM
Alamo Area Council of Governments
8700 Tesoro Drive, Suite 100
San Antonio, TX 78217
El Paso 
September 19, 2018 10:00AM
Rio Grande Council of Governments
8037 Lockheed, Suite 100
El Paso, TX 79925
Austin 
September 26, 2018 2:00PM
TCEQ Austin, Building E, Room 201-S
12100 Park 35 Circle
Austin, TX 78753